SALE
🔍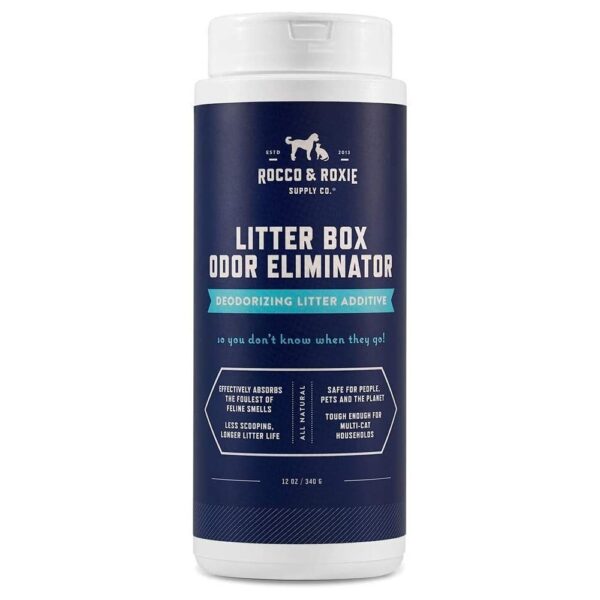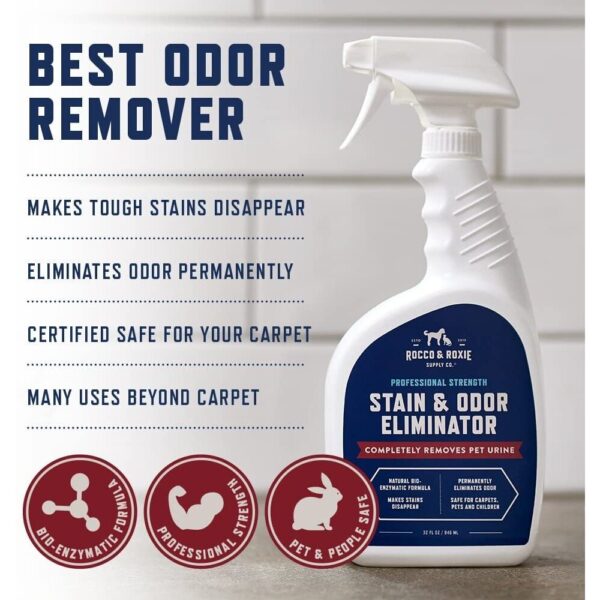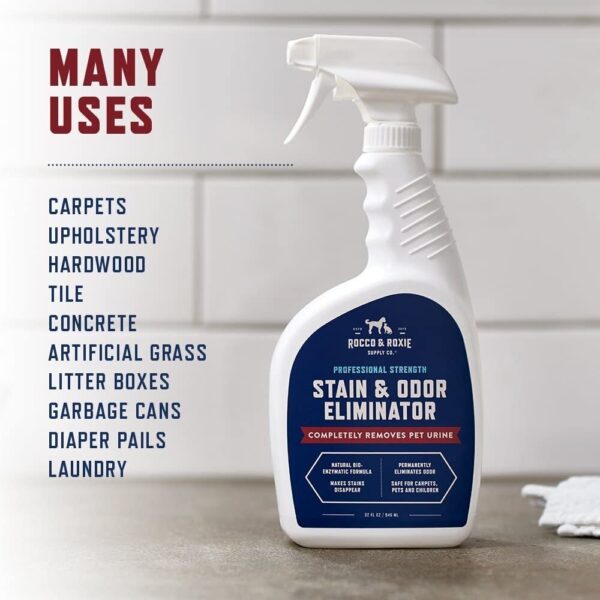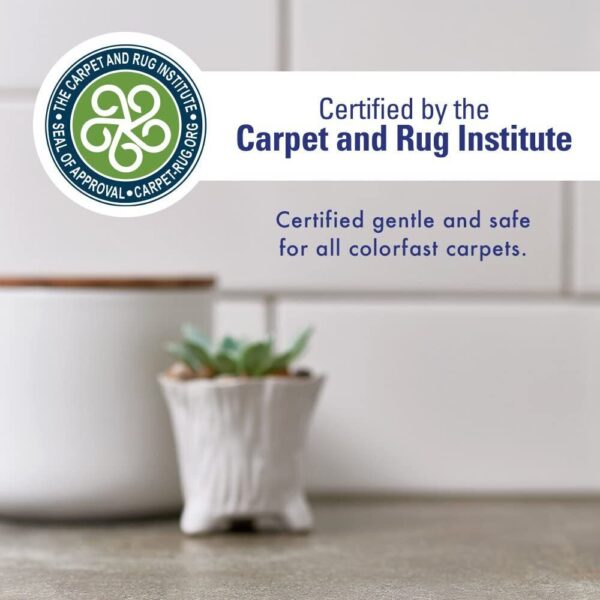 Rocco & Roxie Litter Box Natural Odor Eliminator
from $47.94
Litter Box Stink? Not Anymore.
Accidents happen. After all, even the best-behaved cats sometimes think outside the litter box. That's when it's up to us, as their true best friends, to have the right product on hand to restore peace, love, and carpets. In the case of pet urine and other tough stains and odors, Rocco & Roxie Stain & Odor Eliminator is the one to reach for.  Its professional-strength bio-enzymatic formula goes to work at once, releasing active bacteria that feed on ammonia residue left behind in pet urine and other organic materials.  So not only does it get out the stain, it eliminates the odor deep down within the carpet at its source-which discourages re-soiling.
EFFECTIVELY ABSORBS EVEN THE STRONGEST LITTER BOX SMELLS: Our proprietary blend of essential oils neutralizes odors at a molecular level, keeping your litter box smelling fresher, longer.
LESS SCOOPING, LONGER LITTER LIFE: Mixes easily with all types of litter, extending litter life by wicking away moisture. Go longer between cleanings and save more money because you need less litter!
SAFE FOR PEOPLE, PETS, AND THE PLANET Non-toxic: 100% biodegradable. Made from all-natural, highly absorbent corncob granules that effectively wick moisture from urine and feces
TOUGH ENOUGH FOR MULTI-CAT HOUSEHOLDS: Bring on your foulest feline friends! As always, we stand behind our products 100%. We earn your five-star reviews by making high-quality products that work.
DEODORIZES OTHER SURFACES TOO: Great for trash compactors, garbage cans, kennels, and animal carriers
Ingredients
Natural corncob pieces, proprietary odor eliminator
Directions
Start with a clean litter box filled with your preferred cat litter. Sprinkle 2-3 tablespoons of Rocco & Roxie Litter Box Odor Eliminator granules and mix. Apply another few sprinkles after each scooping or as needed to keep your cat's litter box smelling fresh and clean between changes. Keep container closed when not in use.
************************
Hurry, before it is gone! Limited time remaining
Click the "Add to cart" button now! Limited Quantity – Will sell out fast!
Secure Checkout via AMEX | VISA | MASTERCARD | PAYPAL