SALE
🔍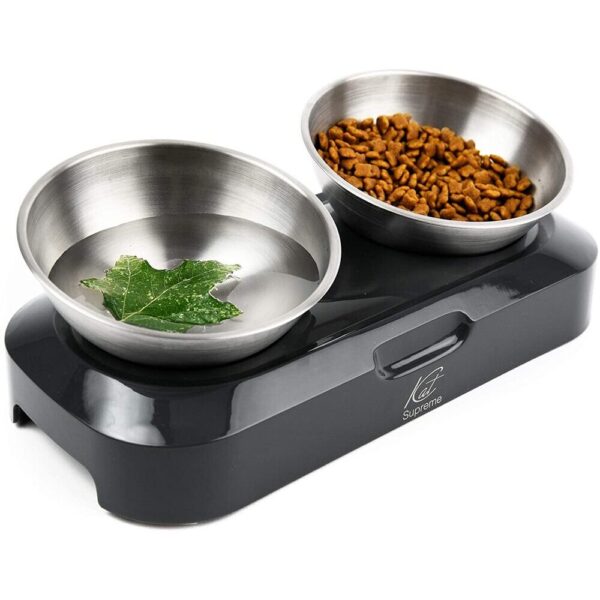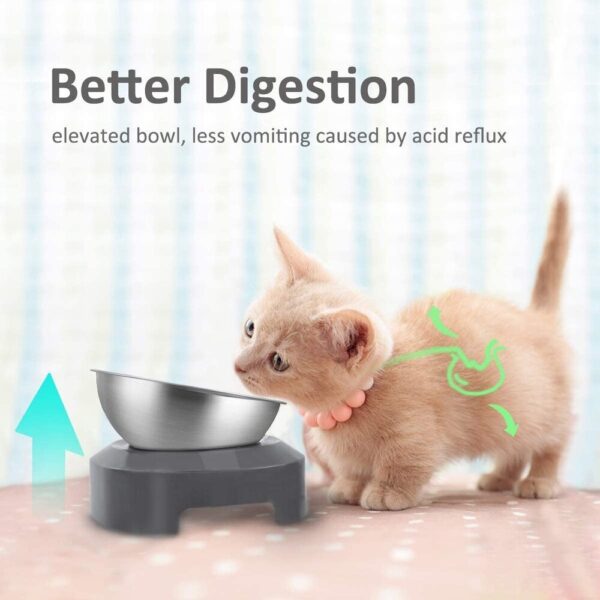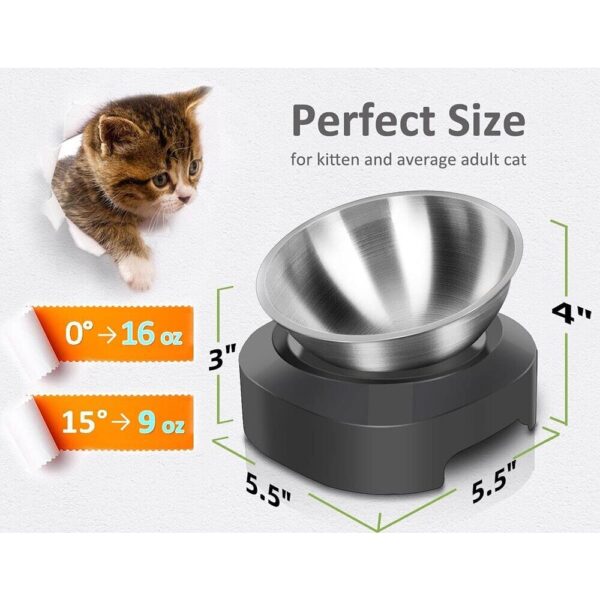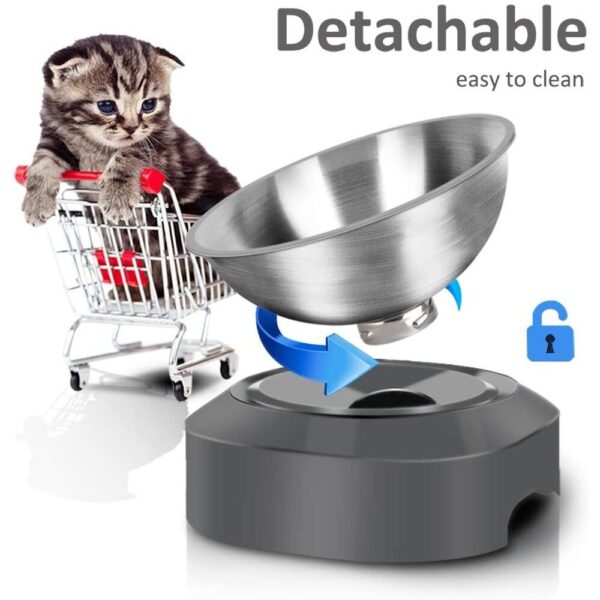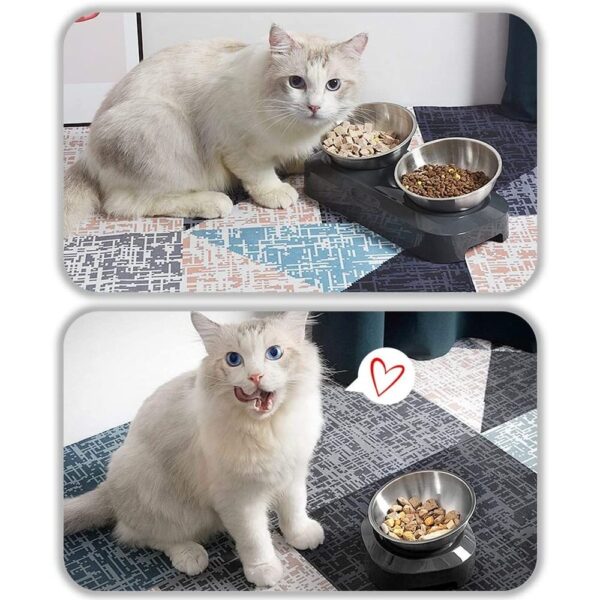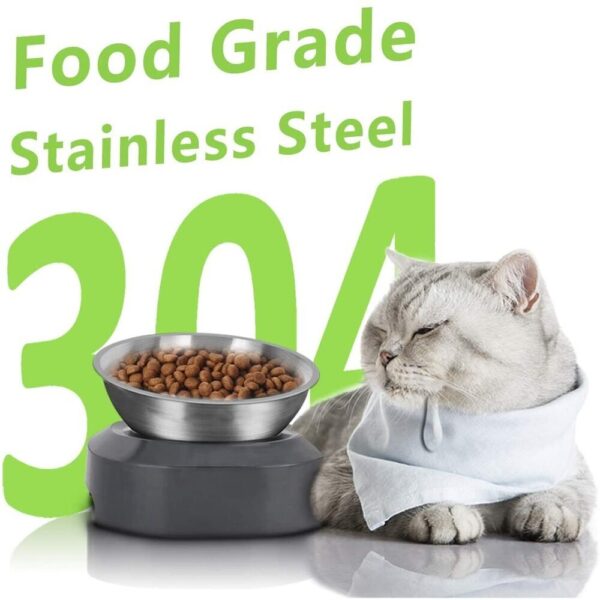 Stainless Steel Anti-Vomiting Cat Bowl
from $39.96
Say goodbye to cat vomiting and discomfort during meals with our innovative Anti-Vomiting Titled Stainless Steel Cat Bowl. Designed with your feline friend's health and comfort in mind, this high-quality cat bowl features a tilted design that reduces the risk of regurgitation and vomiting during and after meals.
With its slow feeding design, the Anti-Vomiting Titled Stainless Steel Cat Bowl dispenses food gradually and in smaller amounts, allowing your cat to eat at a comfortable pace and reducing the risk of overeating. The bowl is made from durable and hygienic stainless steel, ensuring a clean and healthy feeding experience for your pet.
Upgrade your cat's feeding routine with our Anti-Vomiting Titled Stainless Steel Cat Bowl today. Your feline friend will thank you for it!
FEATURES & BENEFITS
Hygienic stainless steel cat bowl: highly recommended by all veterinarians. Premium food-grade bowls that are durable, solid, easy to clean, and rust-free
Anti vomiting cat bowl set: Our cat food bowl set is 15० tilted, so your beloved cat won't experience future health problems in the digestive system, spine, or hips, ensuring a proper position while eating! With these tilted cat food bowls, cat's whiskers won't touch and your furry family member will have easier access to the food!
Easy to clean: it won't take long until it will shine again! Just twist them out and rinse with a little warm water! Think about how much time you will save, thanks to our innovative cat bowls for food and water.
Non-skid and anti-spill system: Got a messy eater? Don't worry! our elevated cat bowl set has rubberized grips at the bottom, making them very stable. Also, the slightly inclined surface prevents food spilling, so everything will stay exactly where it should!
Perfect for any size of cat:  It doesn't matter the age or size of your cat, our cat food and water bowl set works perfectly for every single one! Our stainless steel cat bowls with a stand can be used even for kittens, or for small-sized dogs! Considering that, our dishes for food and water are a real money saver!
************************
Hurry, before it is gone! Limited time remaining
Click the "Add to cart" button now! Limited Quantity – Will sell out fast!
Secure Checkout via AMEX | VISA | MASTERCARD | PAYPAL