SALE
🔍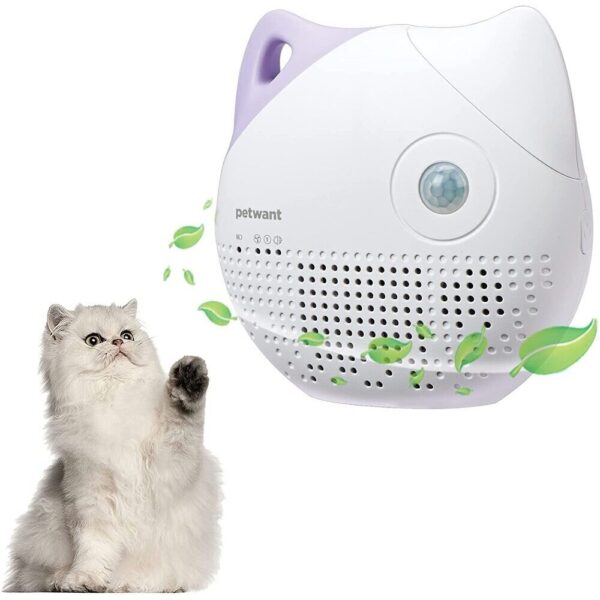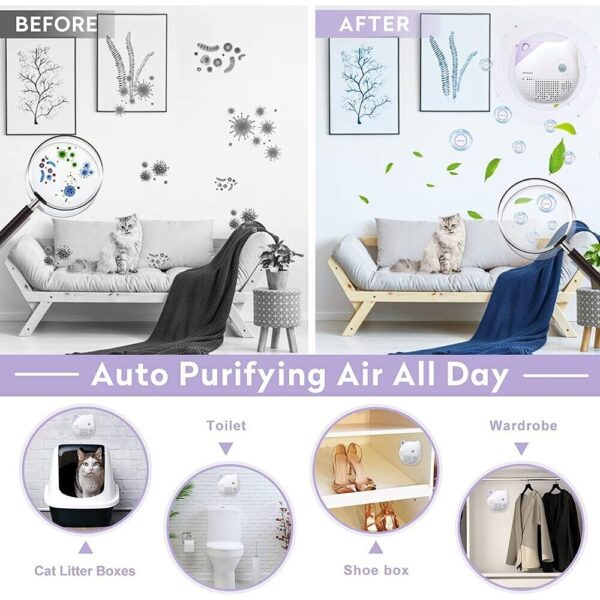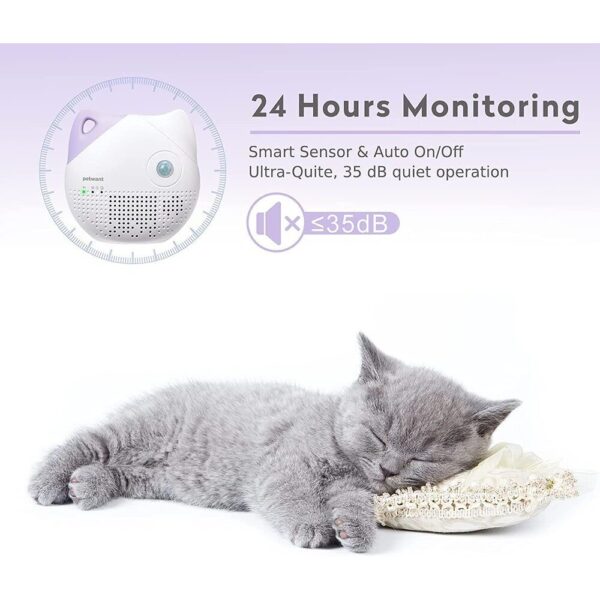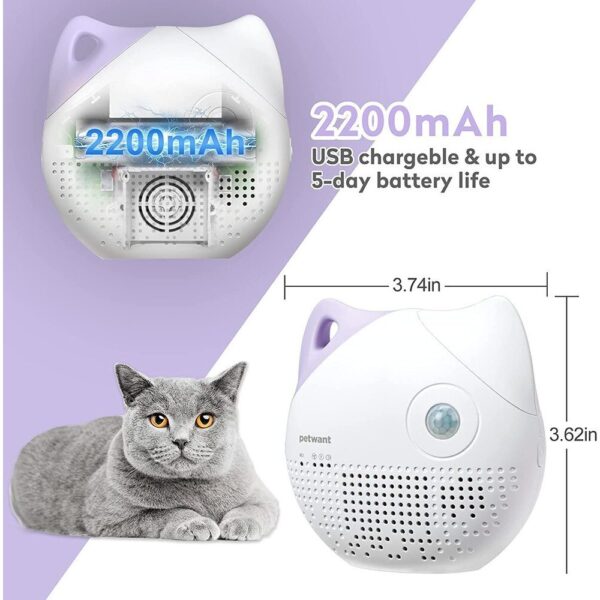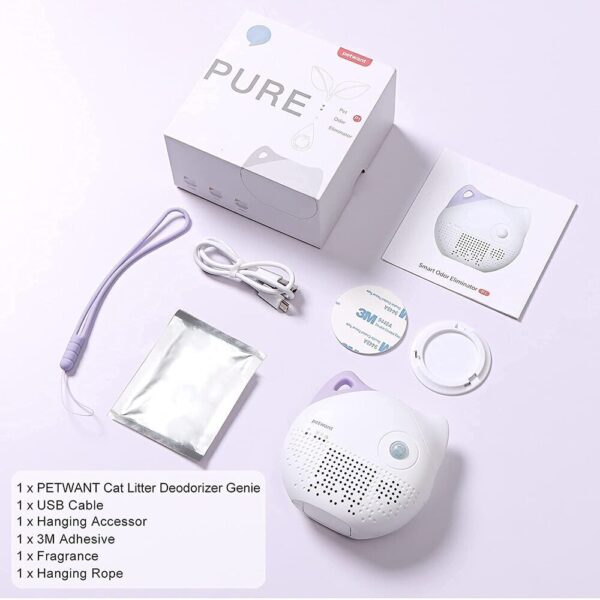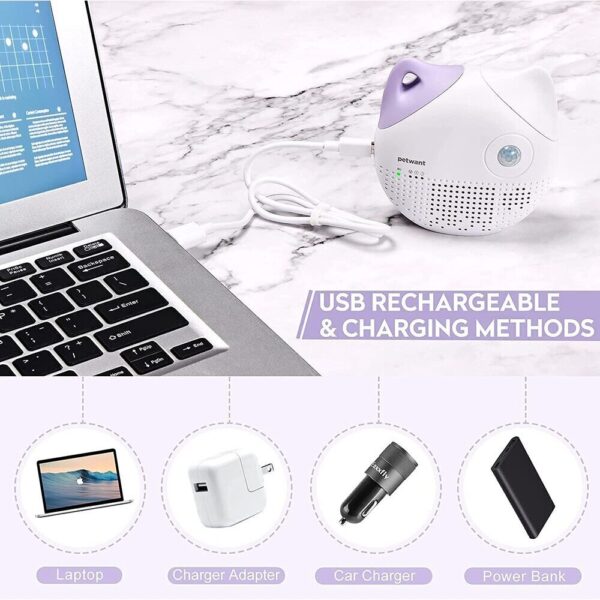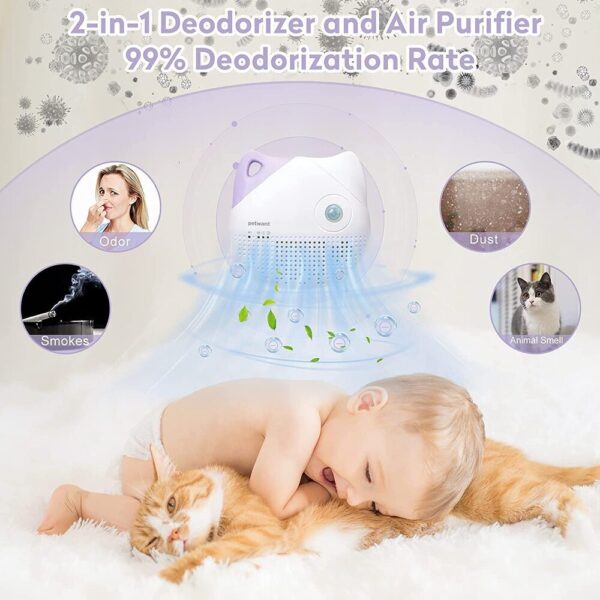 Smart Cat Litter Odor Eliminator & Fragrance Diffuser
Introducing the ultimate solution for cat owners who want to eliminate unpleasant odors and fill their home with a delightful fragrance. The 2-In-1 Cat Litter Odor Eliminator & Fragrance Diffuser is a revolutionary device that is powered by a USB cable, making it easy to use and perfect for homes with limited outlets. Its compact size makes it perfect for any room in your home, including the bathroom, kitchen, or bedroom.
This innovative device uses natural and safe ingredients to neutralize odors and provide a refreshing scent that will keep your home smelling fresh and clean. Say goodbye to unpleasant litter box smells and hello to a more pleasant and inviting home with the 2-In-1 Cat Litter Odor Eliminator & Fragrance Diffuser.
How Does The Odor Eliminator Work?
This Cat Litter Box Odor Eliminator produces anions known to be able to catch and combine with the dust and inhaling floating objects that are positive ion in the air, then sink to ground, keep them out of your throat and nasal mucosa, which helps to improve sleep quality and prevent respiratory diseases, enhance ciliary movement of tracheal mucosa epithelium and increase the activity of respiratory enzyme in epithelial villi.
How To Use Genie Cat Litter Deodorizer?
First turn on the power switch on the righthand side of the cat litter deodorizer. Short press the power button to switch between modes
There is an adhesive-backed sticker on the back of the odor eliminator, you can tear it off and paste it where you want to paste it.
When the product needs to be charged, it will show a red light, you can turn it counterclockwise to remove it, and use the usb port to charge it.
Why choose Genie Cat  Litter Deodorizer?
90% Deodorization: With our 2-in-1 (Air Purifier and Odor Eliminator), our device uses the latest technology and produces 10+ million of anions to efficiently eliminate smells, captures dust, and clean air while destroying harmful substances thus preventing allergic rhinitis and other related diseases. It will get 25 mins of ozone sterilization and fragrance for 5 mins under Instant mode.
Auto On/Off & Smart Sensor: Automatically remove the odor after the cat left to make you and your pets comfortable. The cat genie will start ozone sterilization for 8 mins and fragrance for 5 mins when pet detected left.
USB Powered & Economical: No battery needed. A 2-3 hours charge lasts up to 6-day of battery life. It can also be plugged in while it is working. Our litter deodorizer saves you time and money from replacing expensive accessories.
Portable & Widely Indoor Usage: With the included hanging rope and hanging accessories, it is suitable for all kinds of occasions requiring deodorization like cat litter boxes, pet house, shoe box, kitchen, bathroom, wardrobe, etc. It is very quiet and operates at a decibel as low as 35 db.
Unique Cat Shape: cat litter deodorizer genie has a fashionable and cute design, inspired by cute kitten. It is an ideal gift for cat fancier, pet fancier and yourself. Made of high-quality material, it is durable, sturdy and long-lasting.
Important Notes
You may feel that the odor has not disappeared on the first day of use. Wait 2-3 days slowly, and you will find that the effect is completely different.
For better odor control, place the deodorizer in your litter box or make sure it's close to the box.
When cleaning the litter box every week, you can take out the cat litter deodorizer and charge it.
You cloud always plug it in if you want the cat genie works all the time.
************************
Hurry, before it is gone! Limited time remaining
Click the "Add to cart" button now! Limited Quantity – Will sell out fast!
Secure Checkout via AMEX | VISA | MASTERCARD | PAYPAL