SALE
🔍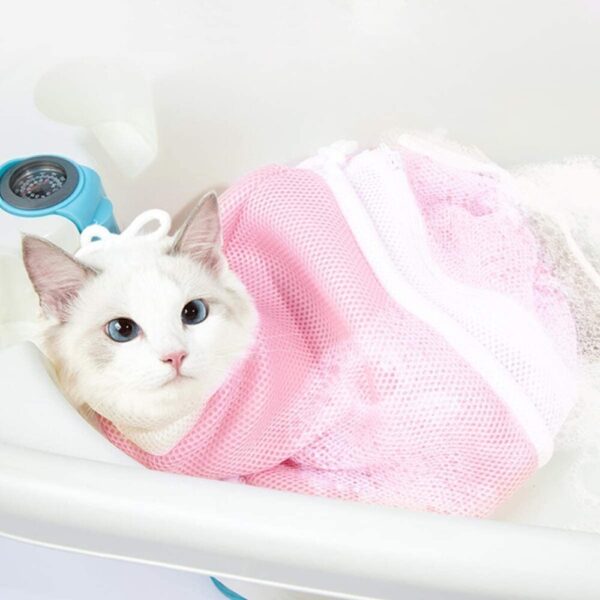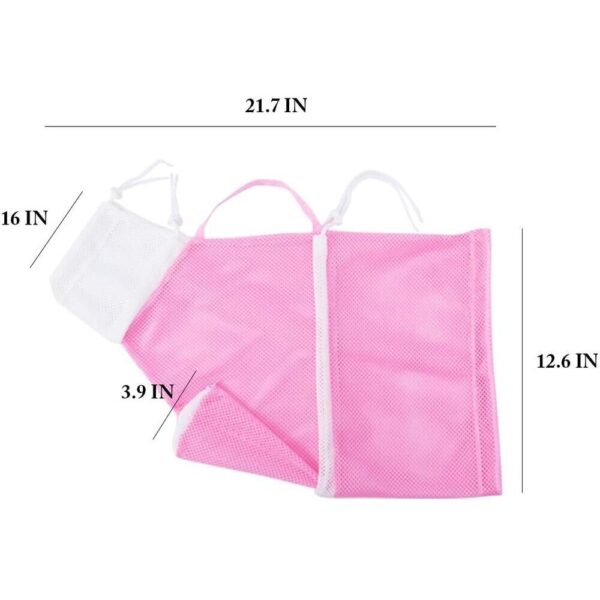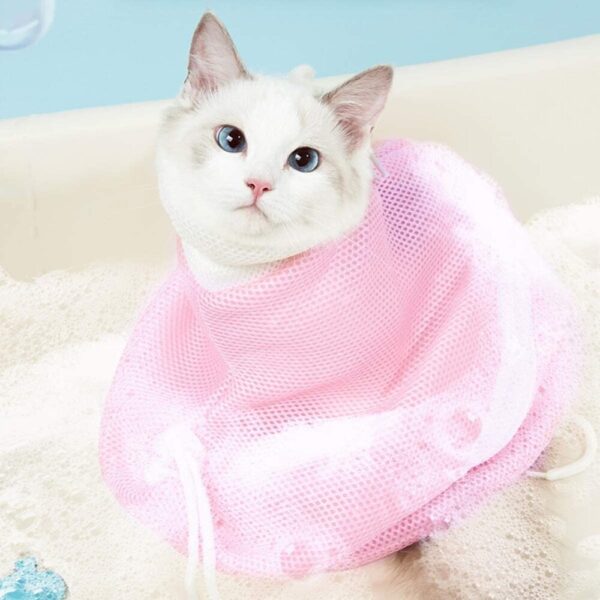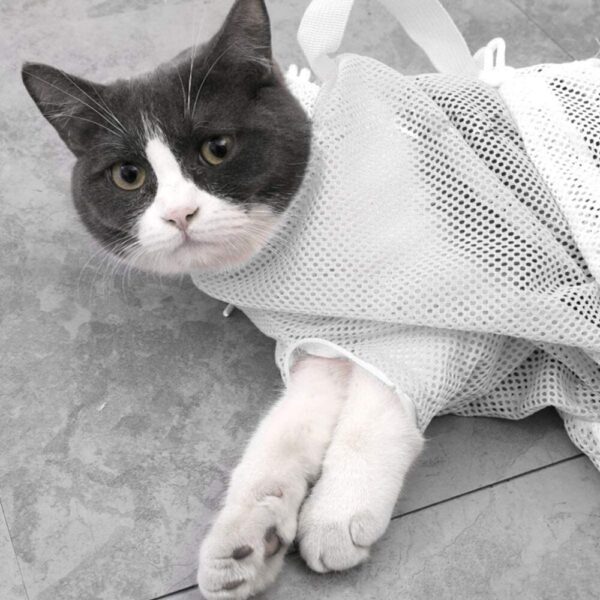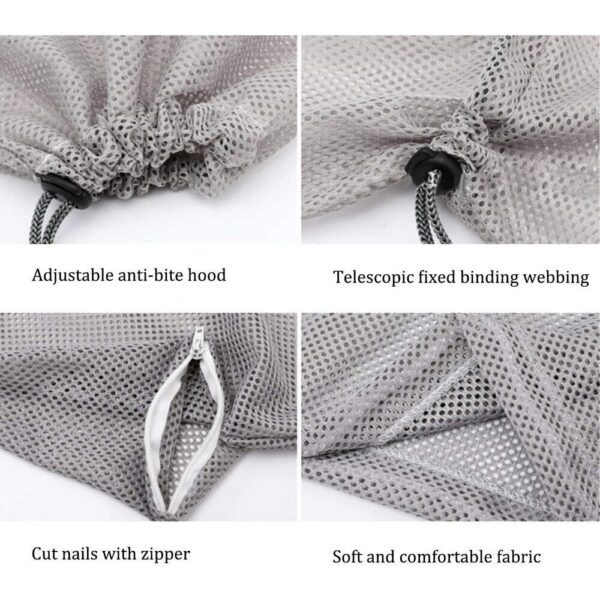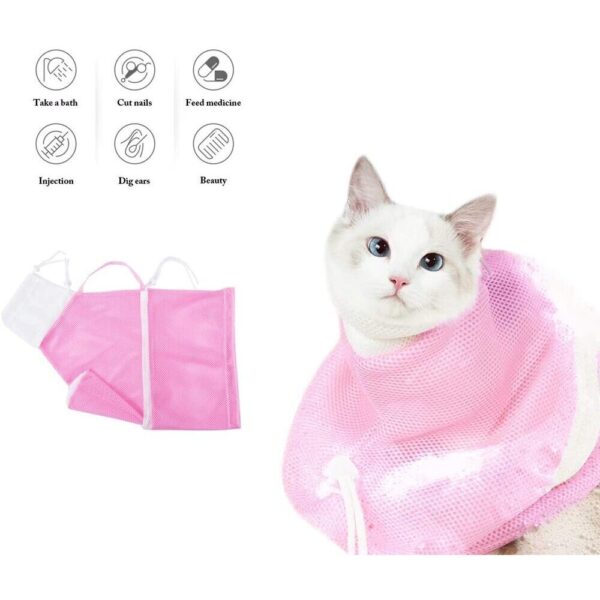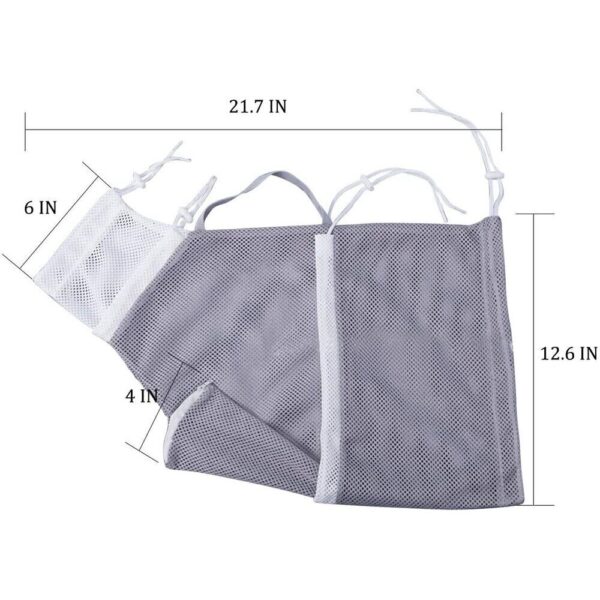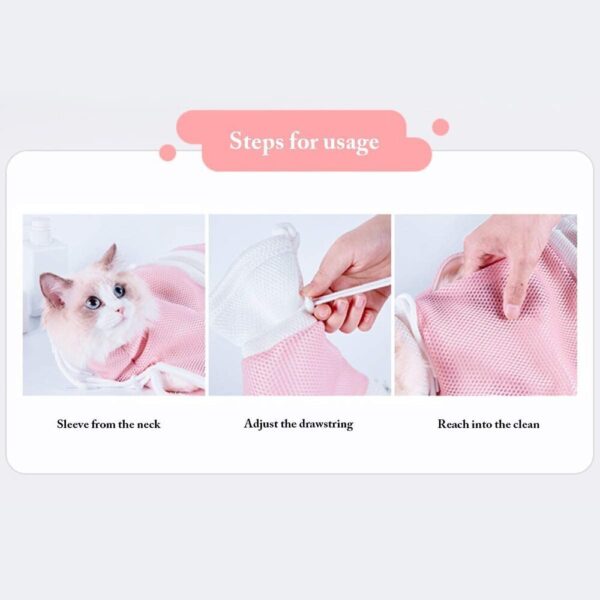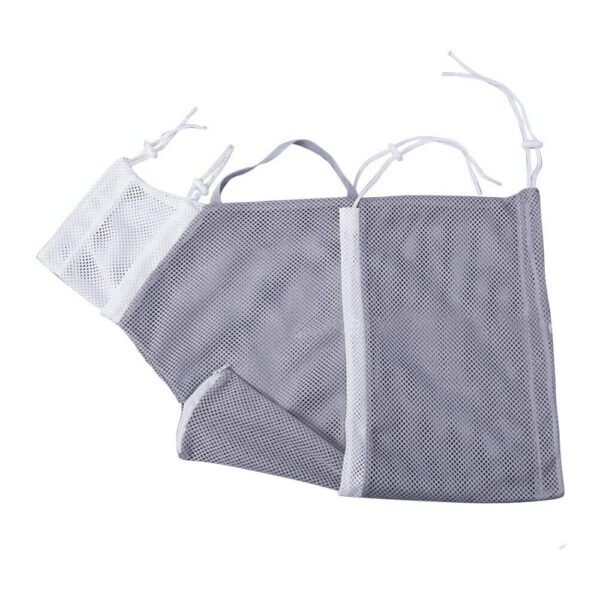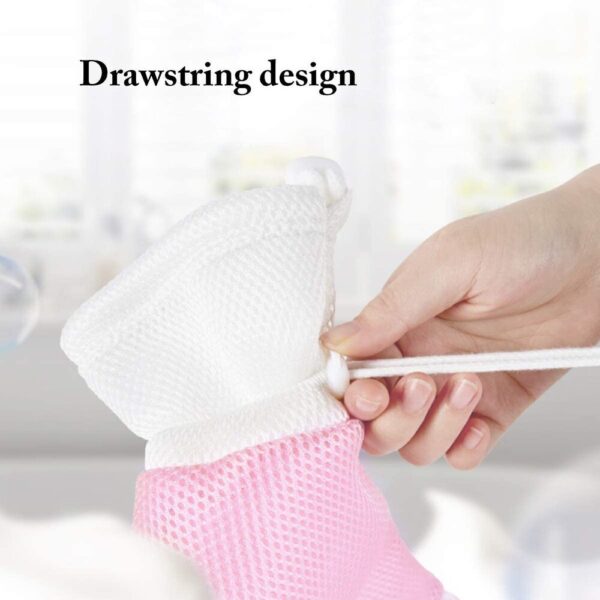 Adjustable Cat Shower Net Bag
This Cat Shower Net Bag reduces the burden of cat grooming and cleaning, and prevent scratches. Suitable for cat grooming, bathing, nail cutting, ear cleaning, teeth, feeding.
How to use it?
Firstly, flatten the cat's bath bag.
The cat's head shall pass through the end of the cat's bath bag to the top of the cat's bath bag, then the fixed rope is tightened to the appropriate position.
Place the strap in a position where the cat can stand or lie down.
If the cat is naughty, you can apply the bath lotion on the outside of the cat's bath bag; if the cat is cute, you can apply the bath lotion directly on the cat's body in the cat's bath bag.
After taking a bath, pick it up and blow it dry.
Features:
Suitable for cats grooming, bathing, cutting nails, picking ears, cleaning teeth, feeding, using eye drops, giving medicines and shots, eye treatments, examinations, and administration of medicine, etc.
Easy to put on and off;
Made of High-Quality Soft Mesh; Scratch and Biting Resisted; Avoid cat's sharp claws and teeth make inappropriate cat restraint hazardous
Package includes: 1 * Cat Grooming Bag
************************
Hurry, before it is gone! Limited time remaining
Click the "Add to cart" button now! Limited Quantity – Will sell out fast!
Secure Checkout via AMEX | VISA | MASTERCARD | PAYPAL