SALE
🔍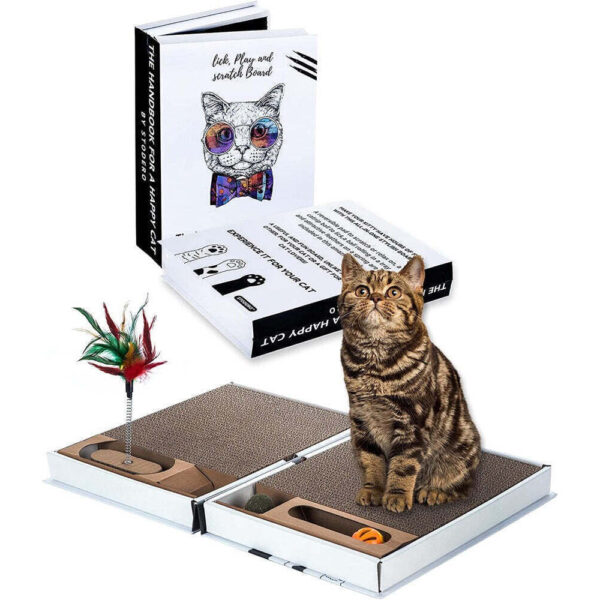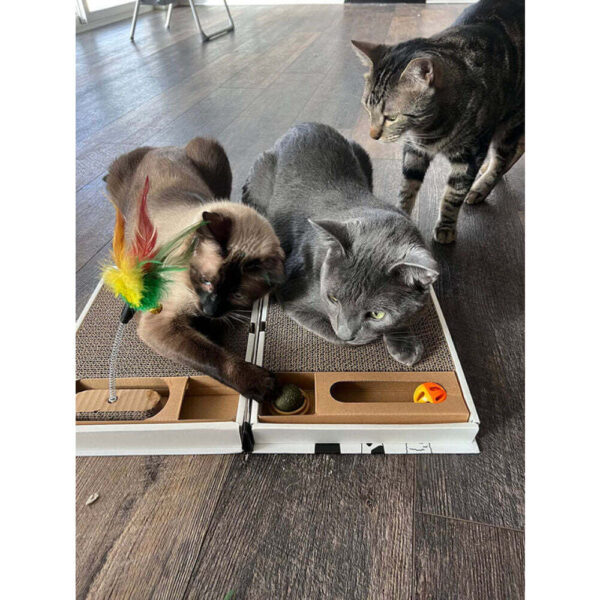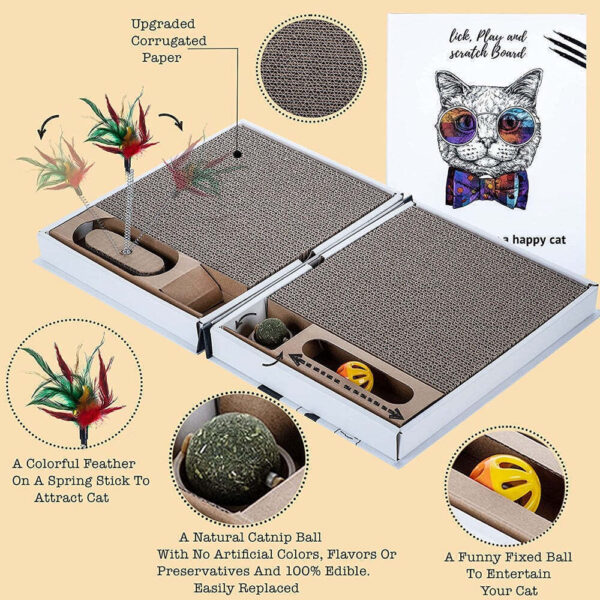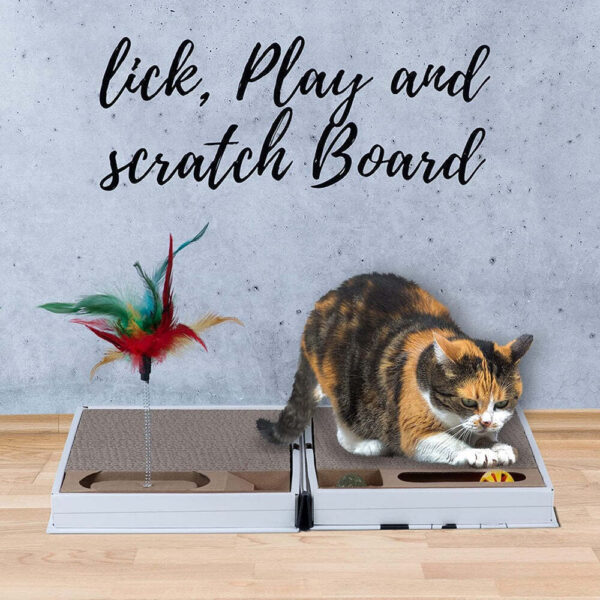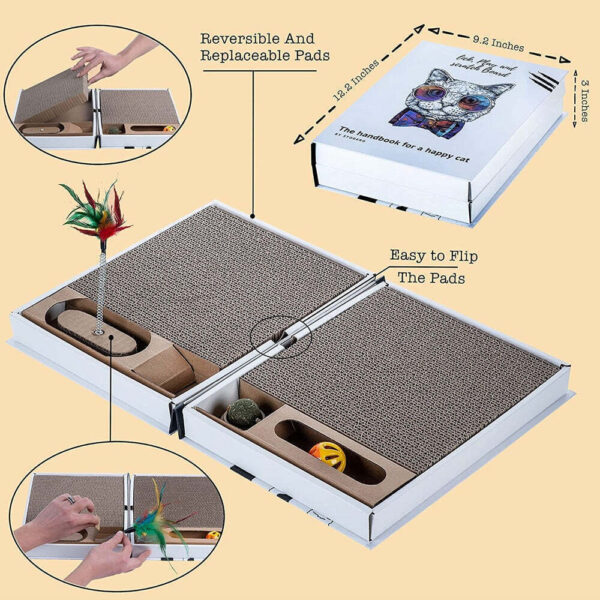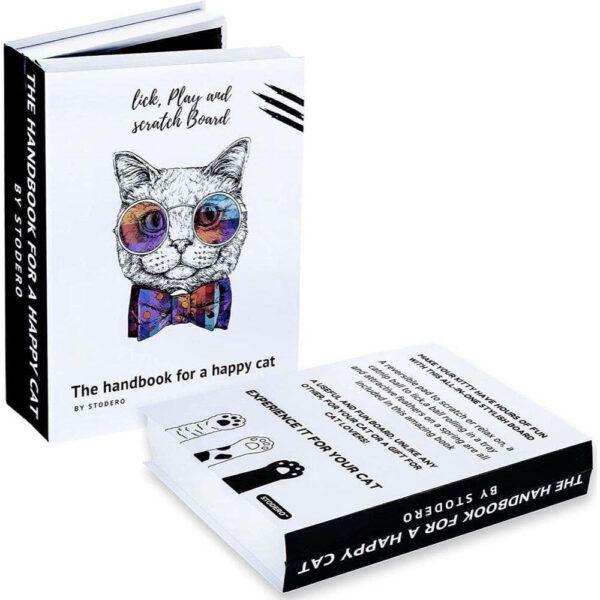 All-in-One Cat Scratcher Pad & Play Area
Give your cat hours of endless entertainment with Our Cat Scratcher Pad and Play Area – the perfect combination of fun and relaxation!
Features & Benefits:
Perfect couch, bed and play area for cat:  a cute scratching and entertaining cat book that will let your cat lounge or scratch or lick and exercise at the same time! This trendy book-shaped scratch and play pad will offer you furniture's Protection as well. The pads and toys included will attract cats' attention and protect your screen doors, sofas and carpets from cat's claw damage and satisfy cat's natural scratching needs.
 High quality, Easy to clean and long lasting: the 2 scratching pads are made of high-quality and density corrugated paper material, non-toxic and odorless. Each scratching board is reversible so it can be used for a long life. If a side is damaged, you can switch to the other side for more scratching. The cat book is easy to clean after the cat plays.
Folding pads with A unique Design: the cat scratching and playing book offers you a cute design with its book shape and its unique illustrations. You can put it on the ground or on a table in your living room. With its foldable design, you will save space and the book is easier to carry or store. When unfolded, the book offers a large scratching and playing area for your cat.
Well-fixed Catnip ball for licking: 100% Natural and Non-toxic made of pure natural plant extracts, no chemical additives contained. The catnip treat ball rotates 360 degrees when licking. Besides making your cat happy, this organic catnip ball helps clean his teeth and allow his digestion. The catnip ball is fixed in the scratching cardboard book to prevent it from falling. You can replace it whenever you want
A ball and interactive feather for long time entertainment: Cats love chaser games. It helps them exercise or muscle and relieve stress. This cat book board combines a natural feather toy on a string and a colorful rolling ball in a track. It will make your cat jump and develop his hunt instinct. These interactive toys are made with high quality and safety. The feather string is flexible and has its own storage space so you can close the book after use. Your cat will enjoy hours of fun!
************************
Hurry, before it is gone! Limited time remaining
Click the "Add to cart" button now! Limited Quantity – Will sell out fast!
Secure Checkout via AMEX | VISA | MASTERCARD | PAYPAL