SALE
🔍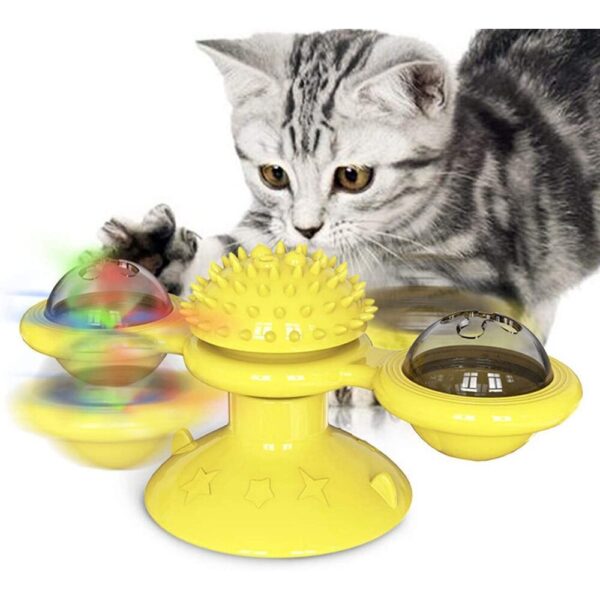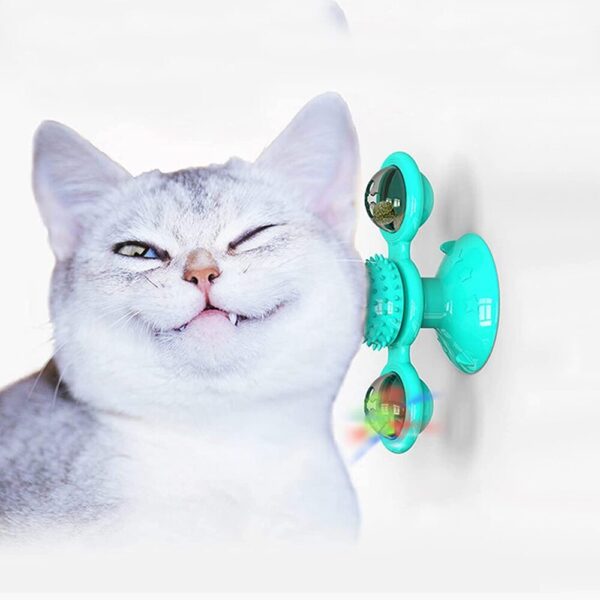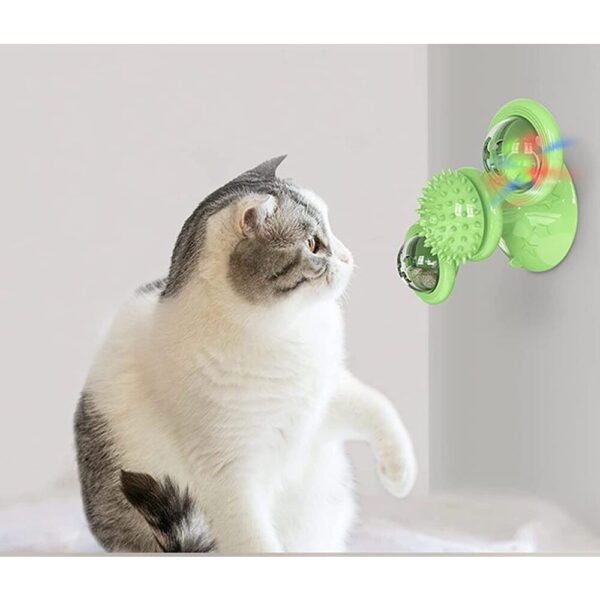 Interactive Windmill Cat Toy
Our Interactive Windmill Cat Toy is here to captivate your cat's attention and provide them with a stimulating playtime experience.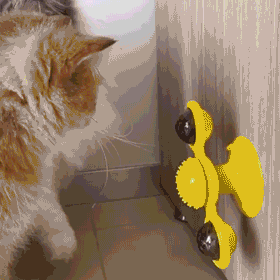 Key Features:
Interactive Spinning Action: The windmill design features a unique rotating mechanism that spins in response to your cat's swipes, taps, and paws. This captivating motion triggers your cat's natural hunting instincts, keeping them entertained and mentally stimulated.
Colorful Balls for Added Excitement: The windmill comes with colorful balls that can be inserted into the spinning blades. As your cat tries to catch the balls while they whirl around, it adds an extra element of excitement and unpredictability to playtime.
Durable and Safe Design: Crafted from high-quality, non-toxic materials, our Interactive Windmill Cat Toy is built to withstand vigorous play. Rest assured that your cat can enjoy countless play sessions without any safety concerns.
Easy to Use and Clean: The toy's compact and lightweight design makes it easy to set up in any room of your home. It can be securely attached to various surfaces, such as tables or floors, ensuring stability during play. Plus, the detachable design allows for effortless cleaning and maintenance.
Why Choose Our Interactive Windmill Cat Toy?
Promotes Exercise and Mental Stimulation: Cats need regular physical and mental stimulation to stay happy and healthy. Our windmill toy engages their natural instincts, helping to prevent boredom, anxiety, and destructive behaviors.
Bonding and Playtime: Enjoy interactive play sessions with your furry friend and create a stronger bond. The windmill toy encourages social interaction, making playtime a joyful experience for both of you.
Suitable for Cats of All Ages: Whether you have a playful kitten or an older cat, our Interactive Windmill Cat Toy is suitable for felines of all ages and breeds. It provides endless amusement, regardless of your cat's energy level or abilities.
Perfect Gift for Cat Lovers: This Interactive Windmill Cat Toy is a delightful surprise that will bring joy to both cats and their owners.
************************
Hurry, before it is gone! Limited time remaining
Click the "Add to cart" button now! Limited Quantity – Will sell out fast!
Secure Checkout via AMEX | VISA | MASTERCARD | PAYPAL
| | |
| --- | --- |
| Color | Yellow, Blue, Green |