SALE
🔍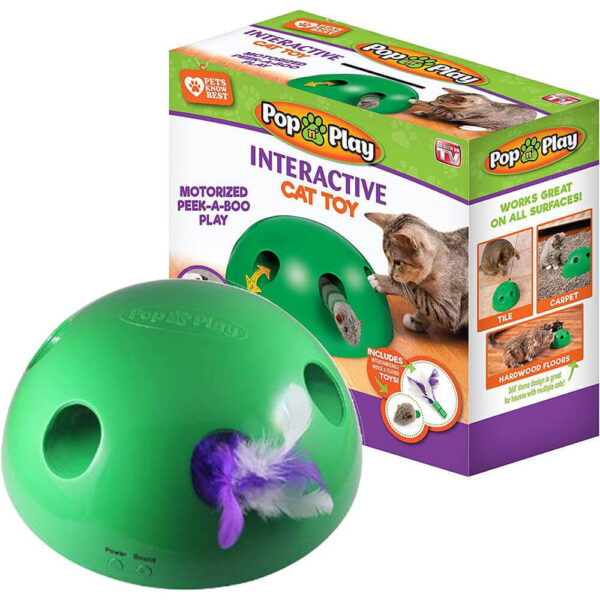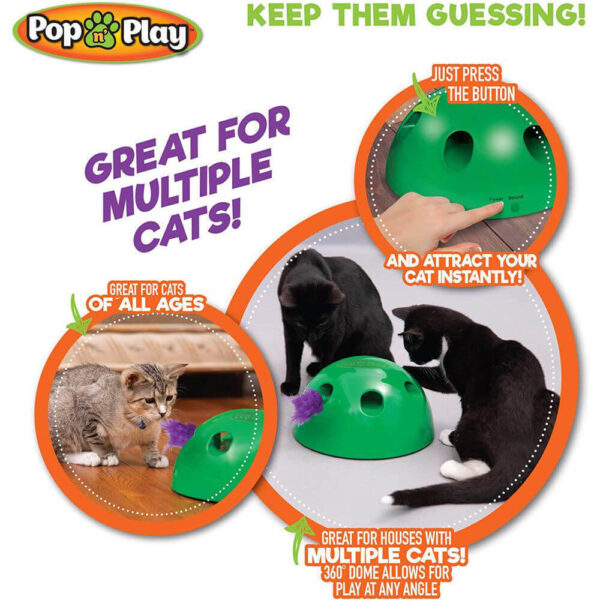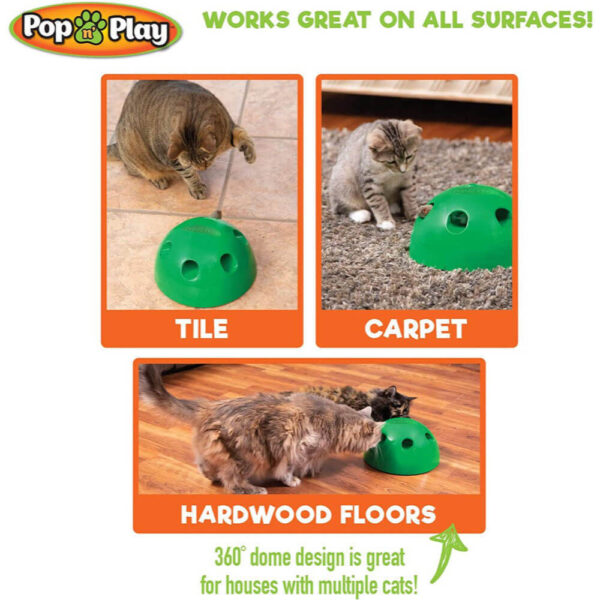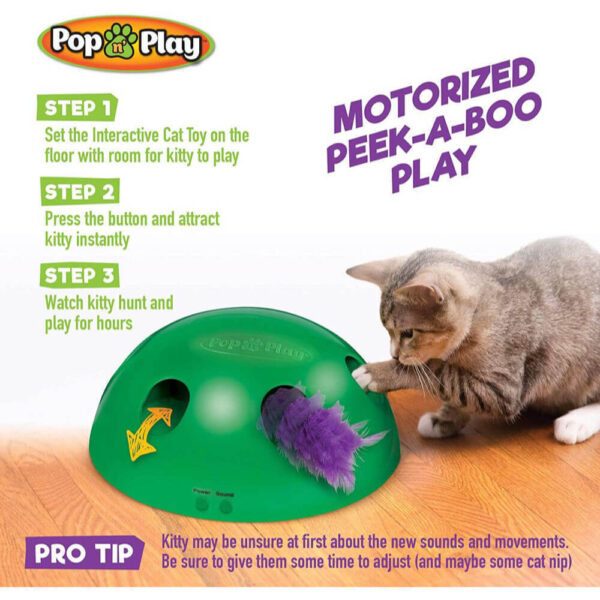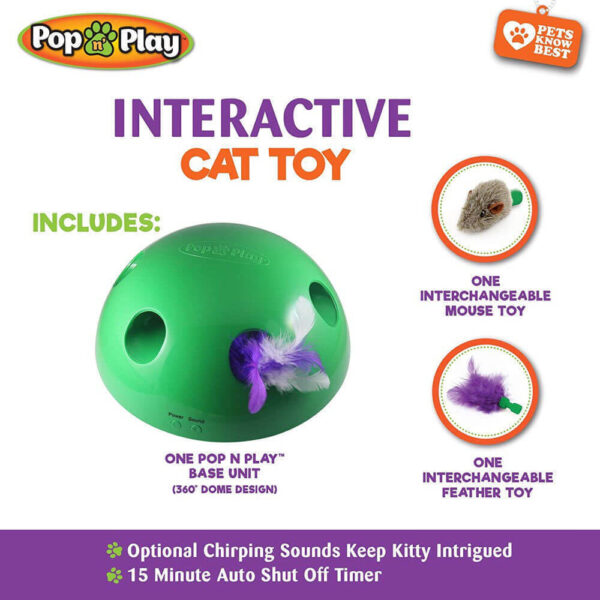 Pop N' Play Interactive Motion Cat Toy
Pop N Play will help get your cat out of its lazy habits and develop the natural preying instincts with the sporadic 'peek a boo'
The toy has an interchangeable mouse toy or feather toy that pops in and out of the unit to entice kitty to play! When the cat finds something like a prey inside it, it will pounce and paw at it. The cat will try to get at the prey for hours together and this will keep it engaged and enthused. There's even an automatic shut off when kitty's ready for her cat nap. Great for all cats, young and old!
Features & Benefits:
Fun, Playful Exercise For Your Cat: It's exhausting keeping kitty entertained, let Pop N Play do it for you! Motorized 'peek a boo' play prompts sporadic movements and stimulates kitty mentally and physically, keeping her on her paws.
Great For All Cats: Cats young and old will love Pop N Play as their natural instincts to hunt will kick into action! Includes interchangeable mouse & feather toys for continuous play, find out which toy your cat likes best!
360° Dome Shape: Unique design is ideal for fun for one or multiple cats! It's the perfect hang out for all your furry pals and allows them to play and pounce at any angle!
Chirping Sounds & Auto-shut Off: Features optional chirping sound to attract kitty to play, just like real prey! Built-in 15-minute automatic shut off helps conserve battery life when kitty is ready for a nap!
Non-slip, Sturdy Base: Durable, yet lightweight base is easy to move around and store away as you please! The steady non-slip rubber grips on the bottom of the toy keep it from sliding while your cats playing.
************************
Hurry, before it is gone! Limited time remaining
Click the "Add to cart" button now! Limited Quantity – Will sell out fast!
Secure Checkout via AMEX | VISA | MASTERCARD | PAYPAL