SALE
🔍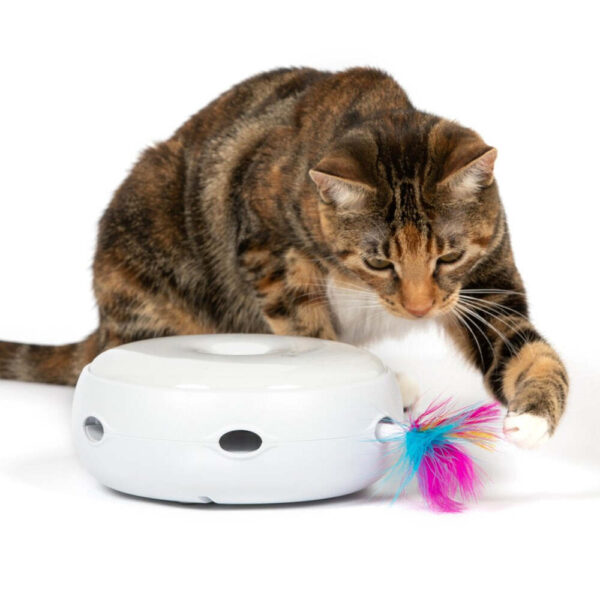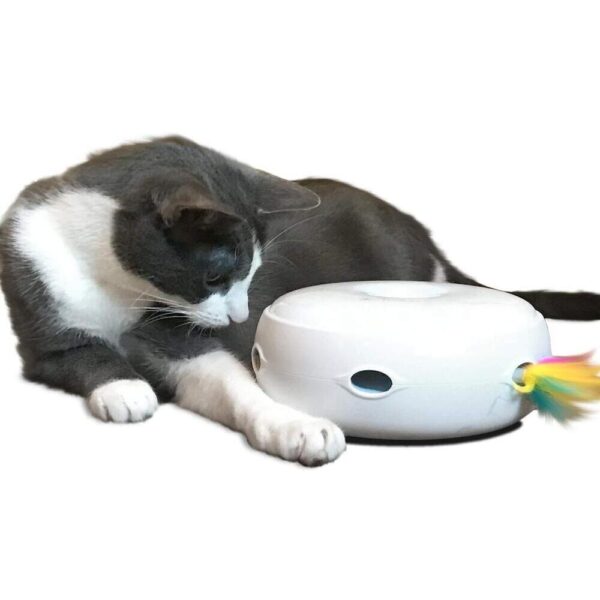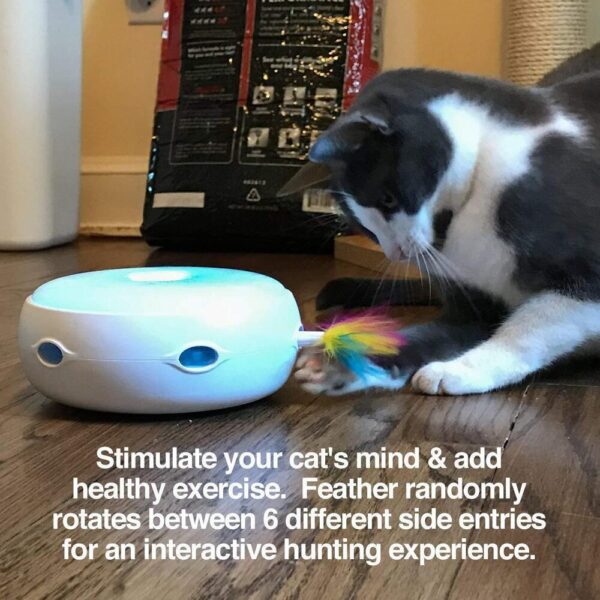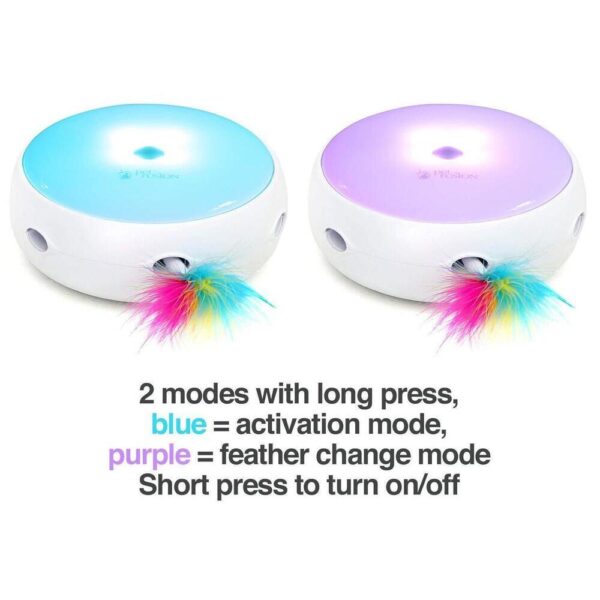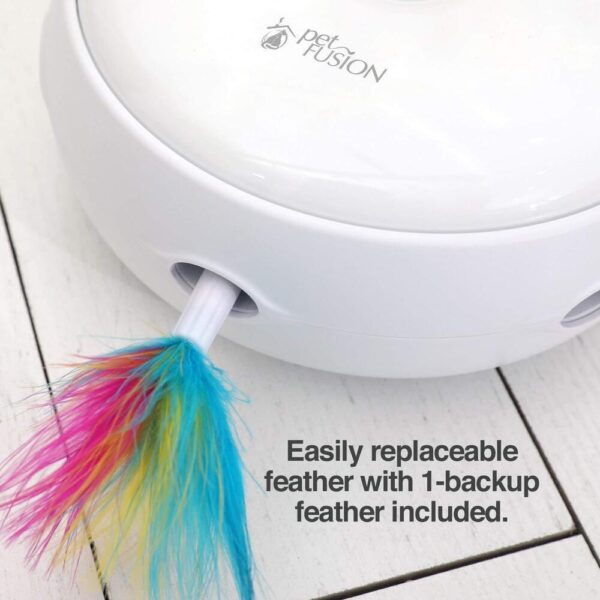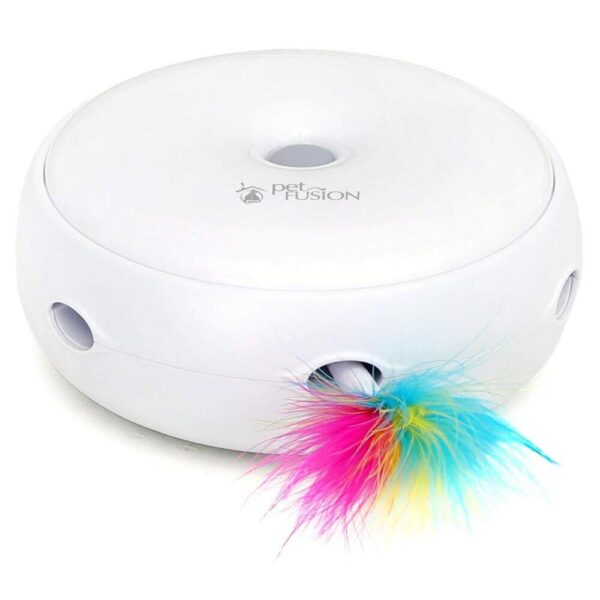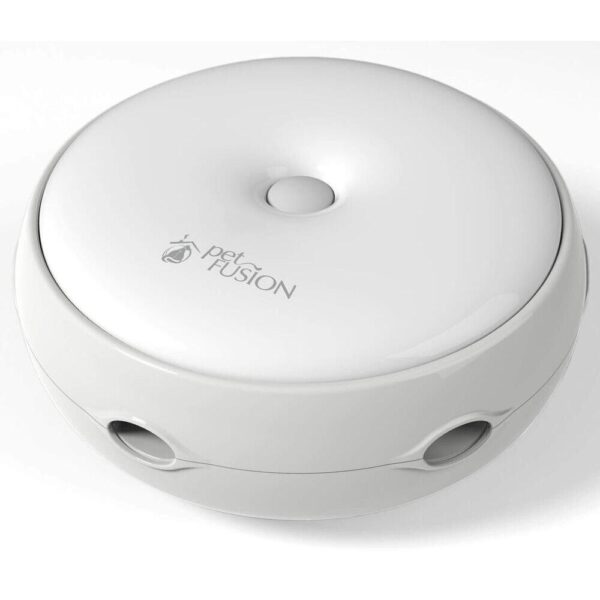 Interactive Ambush Cat Toy
CatPrestige™ Interactive Ambush is an automatic cat play device based on the idea of simulating a hunting experience using moving objects. The feather will randomly pop out from 6 holes at different time intervals. With added color LED lighting, cats are drawn into the experience to catch the feather. Great for daytime or nighttime hunting. Interactive toy for both kittens and older cats
FEATURES:
✔︎ Captivate your cat's attention & satisfy its hunting instincts with a unique stimulating cat or kitten toy that simulates prey popping out from 6 entries with a randomized and fast-paced feel. LED lighting great for daytime or nighttime.
✔︎ HELPS KEEP YOUR CAT NIMBLE, PHYSICALLY FIT, & MENTALLY STIMULATED. Focused, interactive play can improve your cat's overall wellness & happiness.
✔︎ ANTI-SKID FEET to keep the toy in place on smooth surfaces like hardwood floors and tile.
✔︎ TURKEY FEATHER EASY TO REPLACE with a 2nd mode to extend and unscrew attachment. 1 replacement feather included & 3-pack replacement feathers available for purchase.
************************
Hurry, before it is gone! Limited time remaining
Click the "Add to cart" button now! Limited Quantity – Will sell out fast!
Secure Checkout via AMEX | VISA | MASTERCARD | PAYPAL