SALE
🔍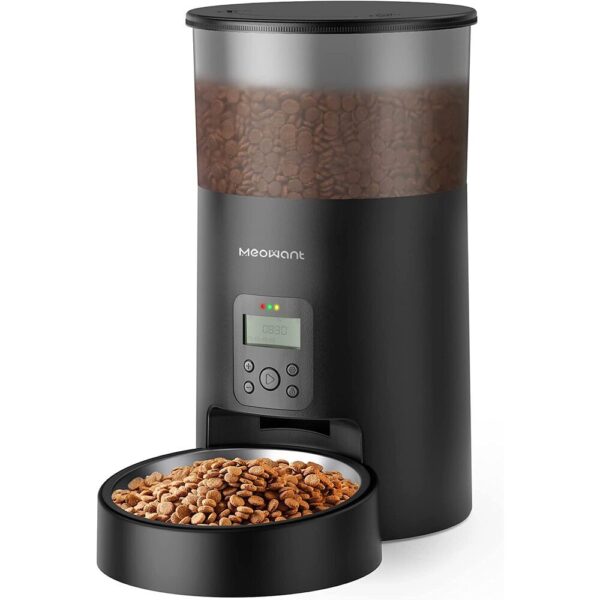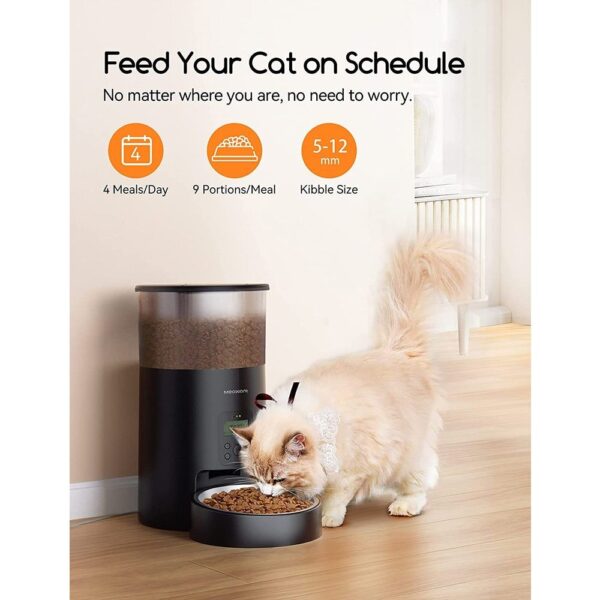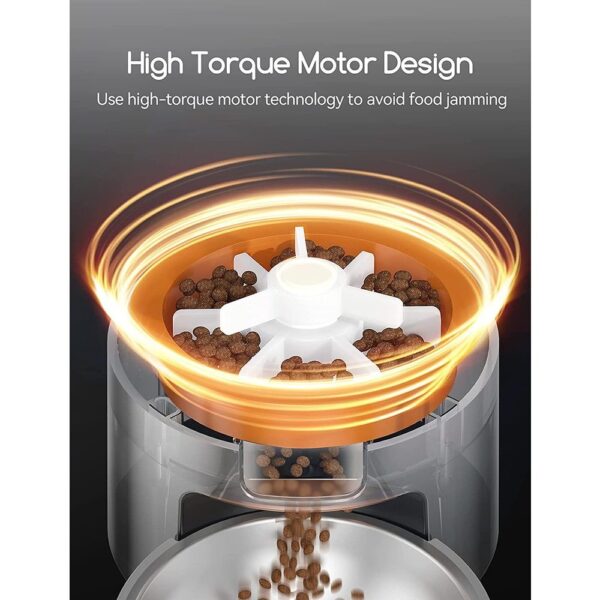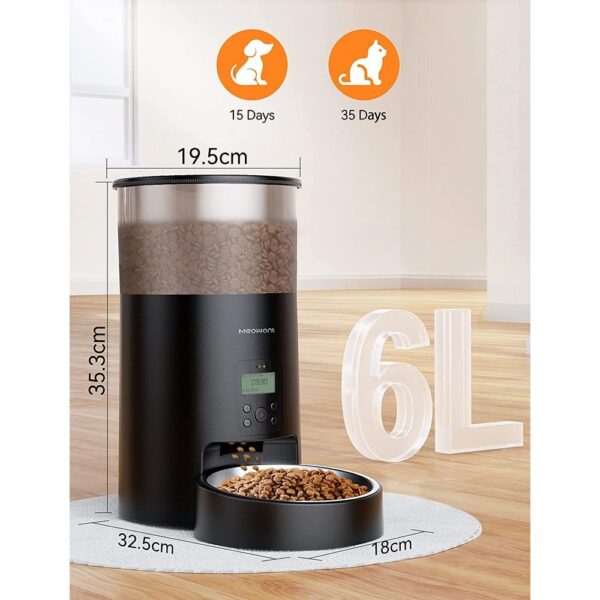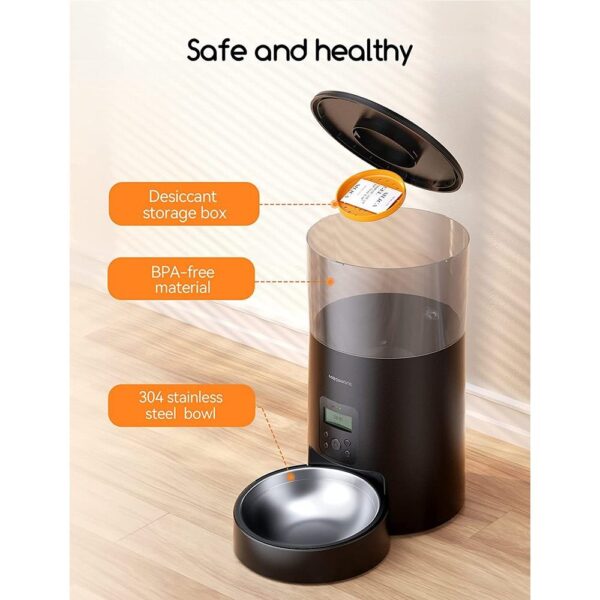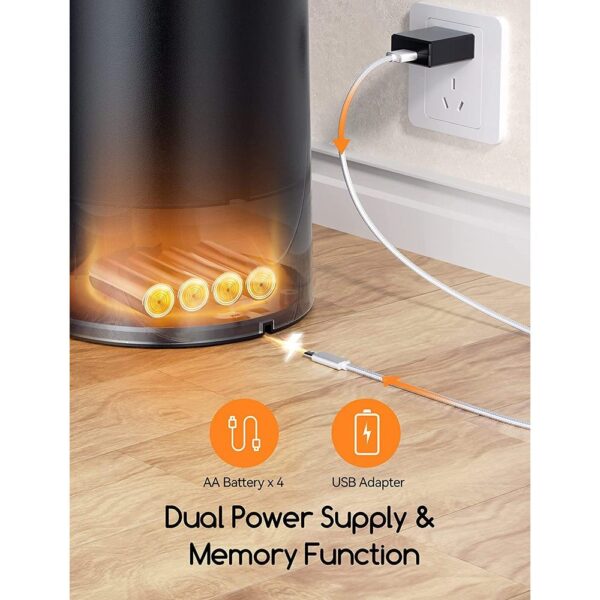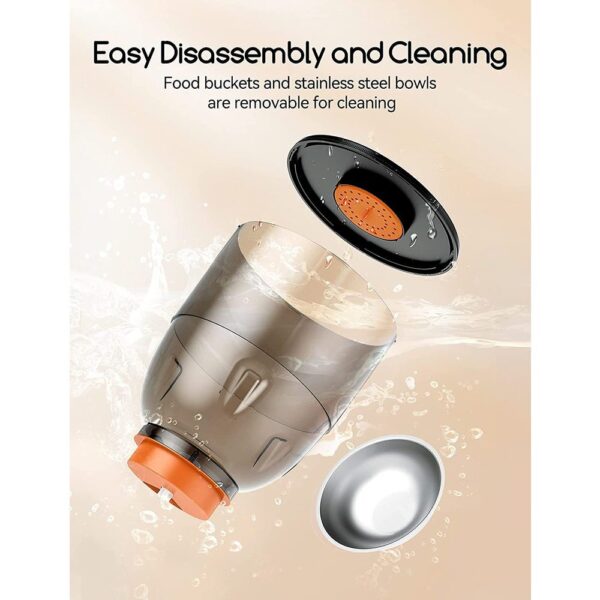 Timed Cat Feeder With Stainless-Steel Bowl & Twist Lock Lid
Why You Should Use an Automatic Cat Feeder?
If you sometimes end up stuck at work and can't get home as planned, but you don't want your furry friends to go hungry, automatic cat feeders promise a convenient way to make sure your feline friend stays well-fed and healthy whether you're at home or on the go.
Are you tired of worrying about feeding your cat on time?
This Automatic Cat Feeder is here to help. With a generous 4L/6L capacity and up to 9 portions per meal, you can rest assured that your cat will have access to the right amount of food at the right time. The stainless-steel bowl and twist-lock lid keep the food fresh and secure, while the desiccant bag helps to maintain optimal food quality. With the option for dual power supply, you can choose to use batteries or a USB cable to keep the feeder powered up.
This cat feeder is designed with convenience and ease of use in mind, making it perfect for busy cat owners who want to ensure their pets are well-fed even when they're not at home.
Features:
Fresh Guarantee: The cat feeder features twist lid with desiccant bag and sealed food outlet to keep the food dry fresh and crispy for a longer time.
Anti-jamming: Designed with ultra-high torque and silicone rubber feeder carousel, this automatic cat feeders completely prevents any sort of jamming.
Dual power supply: Meowant automatic dog feeder includes both a power adapter and battery backup power. This gives you peace of mind in case of a power outage and doesn't leave you reliant on short-lived batteries.
Flexible feeding: With 4 feeding times and 1-9 portions per meal time, the cat feeder automatic allow you to fine-tune your cat's meals and give them exactly the amount of food they need.
Ease of cleaning: Food bin, stainless steel bowl and bowl holder are removable to allow for cleaning. The base should never be submerged in water, as it contains the battery compartment and electrical components.
User-friendly: Automatic cat feeder has a user-friendly LCD panel so you can easily set up feeding schedules. Anti-touch buttons prevent pets from dispensing food on their own.
************************
Hurry, before it is gone! Limited time remaining
Click the "Add to cart" button now! Limited Quantity – Will sell out fast!
Secure Checkout via AMEX | VISA | MASTERCARD | PAYPAL