SALE
🔍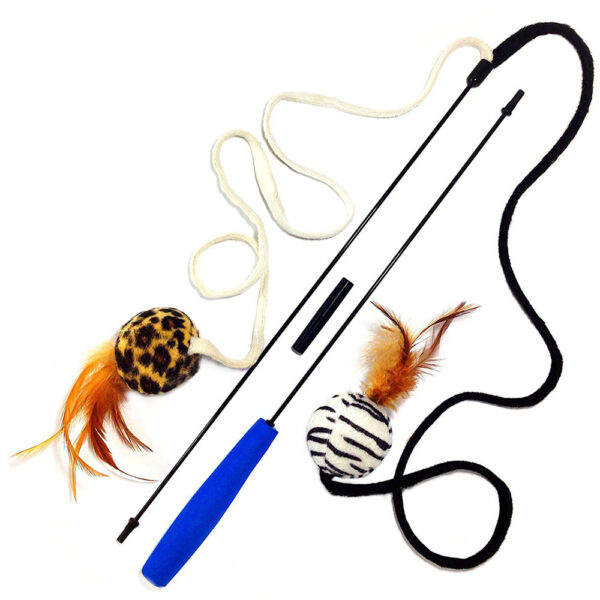 Cat Dangler Pole With 2 Ball Feathers, Cat Toy
Are you looking for a great way to play with your cat? Does your cat ignore other cat toys? Does your cat prefer to lay in the sun all day? Well not anymore!
Now, you can play with your cat(s) and build your relationship with her/him, even when you are busy reading a book or you watching TV.
Unleash your cat's hunter instinct by Imitating the moves of prey by waving, fluttering, and circling around the attached balls.
Your cat won't be able to resist chasing these attachments around the house
Features
Our Wand is a full 33 inches long. Twice as long as the most cat wands on the market
Easy to grip and hold onto while you play
Made from safe, durable and non-toxic-material
The wand comes with 2 softballs attached with 26 felt strands for twice the fun.
****************
Hurry, before it is gone! Limited time remaining
Click the "Add to cart" button now! Limited Quantity – Will sell out fast!
Secure Checkout via AMEX | VISA | MASTERCARD | PAYPAL