SALE
🔍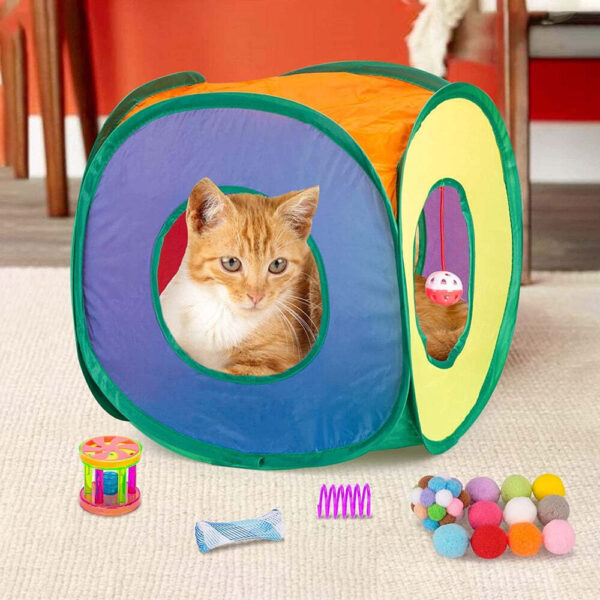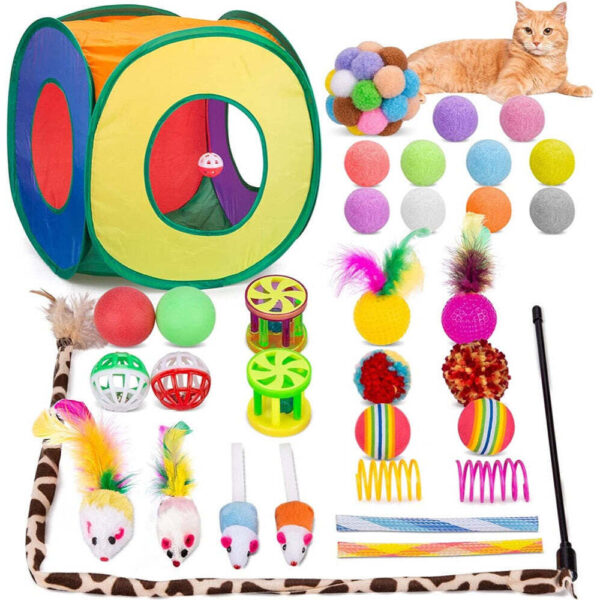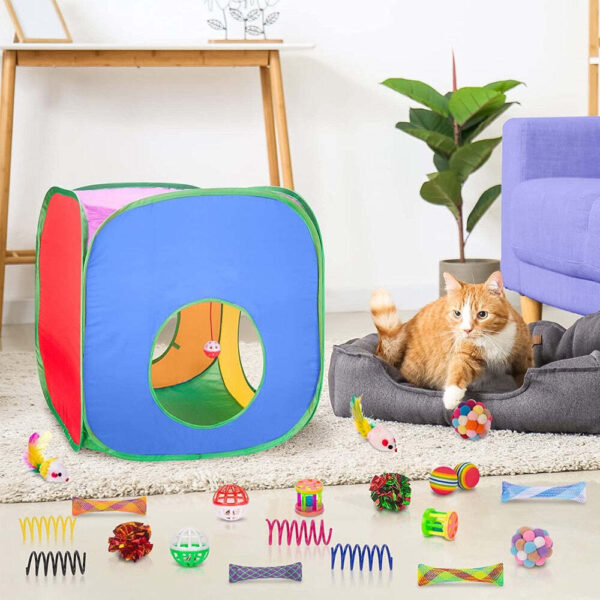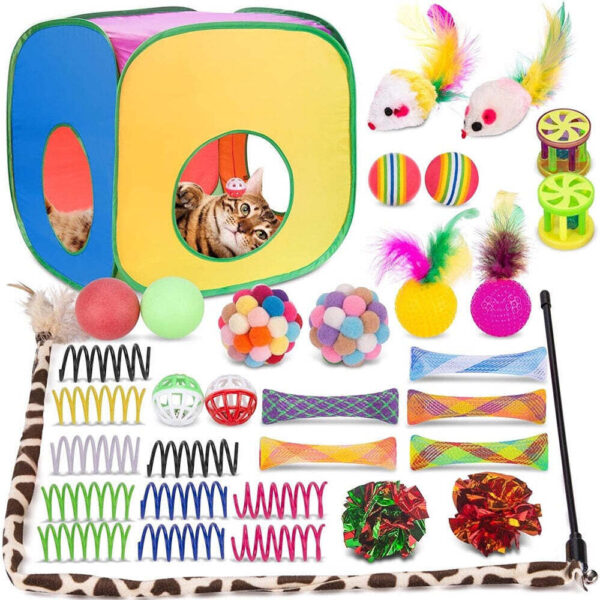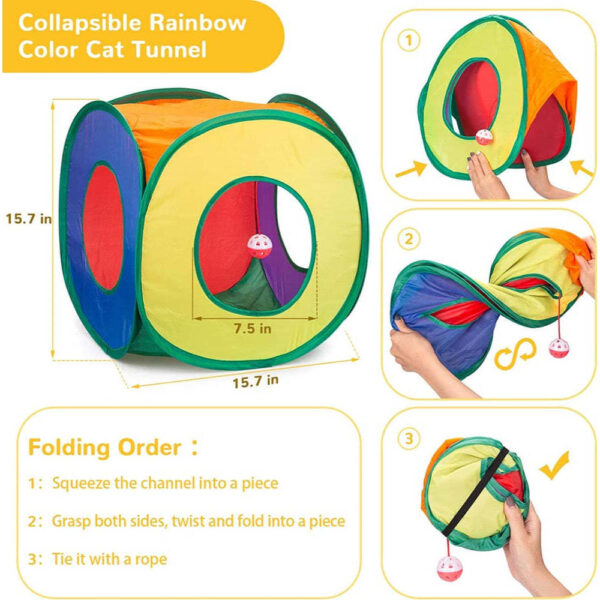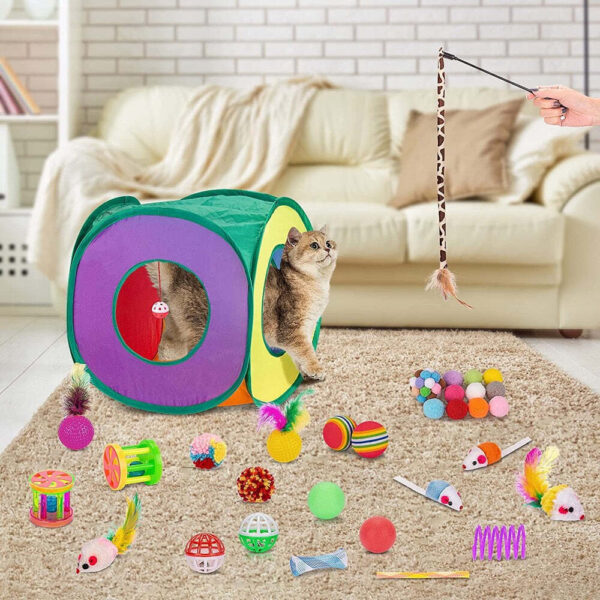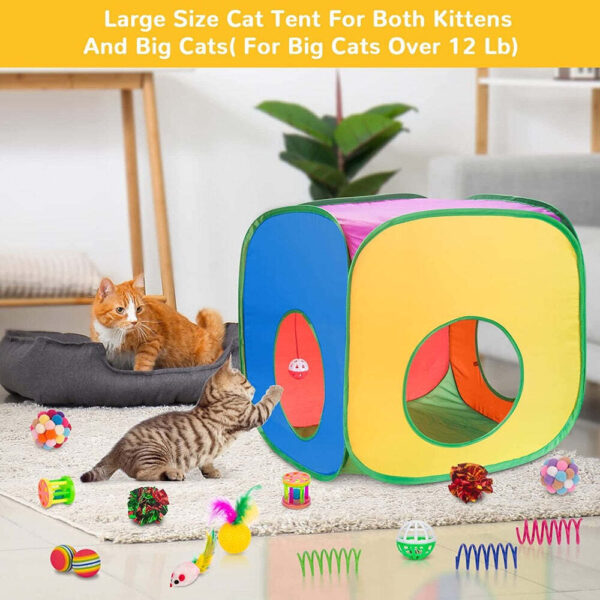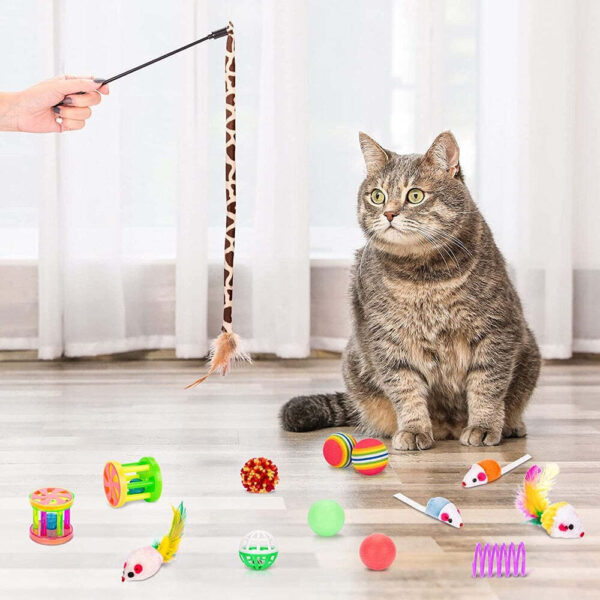 Colorfull Cat Tent Playhouse Toy Set (33Pcs)
Take action today and treat your beloved feline friend to the ultimate playtime experience with our 33-piece cat toy pack! This incredible set includes everything your cat needs to stay entertained and engaged for hours on end.
From the colorful rainbow tunnel and fuzzy ball to the jingle bell balls and sponge feather balls, your cat will have a blast exploring and playing with all the different toys in this set. Plus, the teaser wand and plush toys provide a perfect way for you to bond and play with your furry friend.
Features:
33Pcs Cat Toys Value Set: 33 pieces cat toys with collapsible rainbow cat tunnel, cat spring toys, jingle bell ball, colorful mice small mice, rainbow color ball, cat woven spring toys, cat hairball, rinkle ball, column bell toy, leopard cloth ball, golf and feather toys, sisal woven mice, feather wand, this variety pack toys fits all cats needs, keep your cat fun.
Premium & Safe Toys: Our cat toys are made of high-quality Non-Toxic materials and very durable, all dyes color are safe for your cats. The cat tunnel made from tear-resistant polyester and memory steel frame, non-toxic, durable, strong and not easily deformed.
Interactive Cat Toy Pack: Games to help kittens develop and coordinate their bodies. Unleashing a cat's energy, stabilizing its nervous mood, increasing its movement to lose weight and stay healthy is a great way to encourage daily exercise. these cat toys are great bonding toys for you and your cats.
New Design Square Collapsible Rainbow Cat Tunnel: Latest cat tunnel square shape comes with 6 different color to attract the pets' attention, There is a bell ball hang in the cat tunnel exit for interactive playing. Collapsible cat tube tunnel can be easy folded or opened in seconds, easy to store and portable when going out or travel, pets can be play freely indoors or outdoors anytime. great for cat kitten rabbits and other small pets.
Perfect Gift For Cat: Cat tunnel and all kinds of toys can let you and your cat spend a good time together. Cat toys set include 1 x rainbow tunnel, 1 x rainbow fuzzy ball, 1 x teaser wand, 2 x jingle bell balls, 2 x rainbow balls, 2 x sponge feather balls, 2 x column bell toys, 2 x quiet balls, 2 x plush toys, 2 x cat spring tubes, 2 x cat springs, 4 x colorful mouse, 10 x pom balls.
Don't wait any longer – order your 33-piece cat toy pack now and give your cat the gift of endless entertainment and stimulation. Your cat will thank you, and you'll feel good knowing you're providing them with the best possible care and attention.
************************
Hurry, before it is gone! Limited time remaining
Click the "Add to cart" button now! Limited Quantity – Will sell out fast!
Secure Checkout via AMEX | VISA | MASTERCARD | PAYPAL